NJ Passive Real Estate Investing FAQ
What is a passive real estate investment?
---
A passive investor has their money do the work for them. This allows them to have more time to spend on themself and with the things and people they love. In contrast, a non-passive investment requires the investor to invest both their time, as well as, their money on an investment - we call this a second job!
This is an important distinction that many investors misunderstand, especially in the real estate industry. By working with an experienced partner or company, one can make their investment passive as long as the partner is both willing and able to do the work! Learn more here: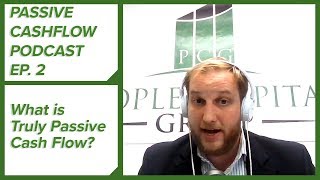 ---
Why do people like passive real estate investments?
---
People like owning real estate but they don't necessarily like managing it. Managing real estate takes time and dedication. Even when one hires a property manager, that isn't enough. The management needs to be managed. This all takes time and energy. However, when one is passively invested all of this work is done for them.
Owning real estate that is managed properly brings benefits that most other investments such as stocks and commodities don't offer: such as equity gains on their investment funds, cash flows and of course legal tax deductions. There is simply nothing like owning a piece of real estate. Learn more here: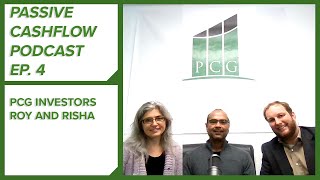 ---
Why do people like investing in NJ apartment buildings?
---
New Jersey real estate serves a very large part of the housing needs of the greater NYC Metropolitan Area. This has historically resultedin NJ real estate growing in value at greater rates than the national average. Due to its proximity to NYC, there has and will likely continue to be strong demand for rental apartments as well as increased valuations in the NJ market Additional information: - The state is home to 20 Fortune 500 companies and is #1 in drugs and pharmaceuticals jobs. Further, NJ is #2 in direct foreign investments. - People want to invest in ideal NJ properties with easy NYC commutes that meet NJ's strong housing demand. - NJ apartment buildings, offer legal tax shelters and predictable investment returns to indivuals able to invest. - People want lower-risk investments. By spreading rental income amongst many apartment units, a few vacancies don't hinder the strategy. Learn more here:
---
How many years will my money be committed?
---
A PCG real estate investment has an investment period of 3-5 years. The investor can then take their money and exit the property or they can choose to remain for another 3.-5 years and continue getting tax depreciation, equity growth and cash flow income.
---
Why do people self-direct their IRA into real estate investments?
---
Many people do not know that they can use their IRA oand 401k to invest in real estate. Howver, real estate investments have historically performed better than most IRAs, and people like to diversive their portfolios partially out of the stock market. The process is simple and PCG can guide you through the self directed IRA process and into real estate. The investor takes a passive role in property and collects a quarterly check. Learn more here: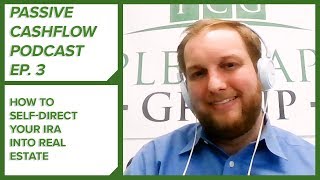 ---
Am I qualified to invest in real estate with PCG?
---
Peoples Capital Group tries to help as many people as possible invest in real estate. however, there are several qualifciations that everyone must meet in order to qualify. These include: - Minimum funds to invest of $30,000, with additional liquidity - Ability to invest long term, 3-5 years without needing the funds during that time - Must be either an Accredited or Sophisticated invester - A short interview and vetting process Learn more here: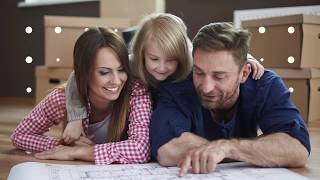 ---
What are PCG's Investment Partners getting from the property deals?
---
PCG's clients earn the following benefits when they are able to invest: - Earn 100% passive income and still receive all the benefits of real estate ownership - The ability to diversify part of their stock portfolio to have less eggs in one basket - Access to a transparent property management process - Receive quarterly financials and net cash flow checks - Tax filings on the property done for them - Option to invest through investor's IRA - And more! Learn more here: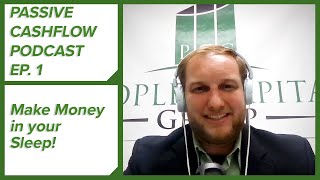 ---
How are PCG Investors protected?
---
PCG Investors are protected in a number of ways: - First, the real estate is professionally insured with the proper amount and type of property insurance and title insurance. - Secondly, the operating agreement to purchase the building has protections for the passive investors so if there is gross neglegence, theft or foreclosure proceedings, the management control is immediately given to the passive investors and relinquished from the operators. - Thirdly, Seth and Aaron (the operators) have life insurance for the company; and - Fourthly, the management company is also insured to protect against potential suit from tenants, vendors and other entities. - Learn more here: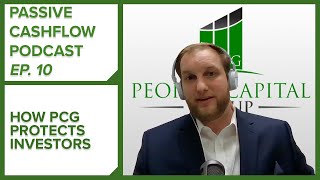 ---
---